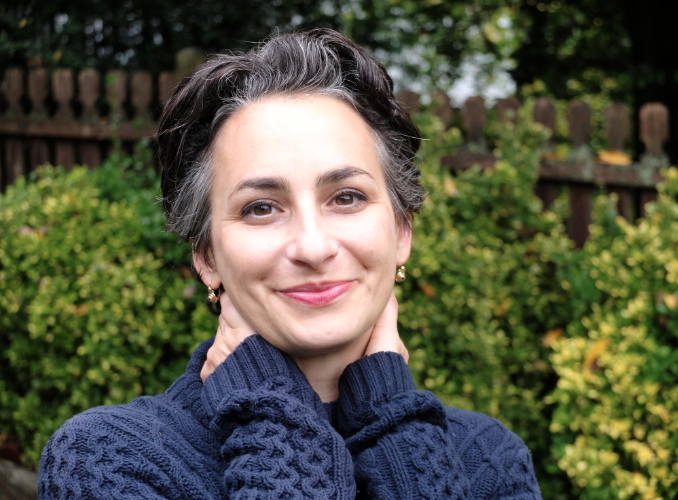 Libby Copeland is an award-winning journalist who writes about culture, science and human behavior. Her book, The Lost Family, published March 3, 2020, looks at the impact of home DNA testing on the American family (sign up here for updates and events). A staff reporter and editor for The Washington Post for over a decade, she now writes from New York for publications including The Atlantic, Slate, New York Magazine, Smithsonian Magazine, The New York Times, The New Republic, Esquire.com, The Wall Street Journal, Fast Company, Glamour and more. In recent years, she's chronicled the cultural and personal implications of at-home DNA testing, profiled Dave Grohl, told the deeply intimate story of a man who kept his wife's body at home after she died, explored the science of the wandering mind, chronicled how a women's grassroots movement is changing how Americans view death, and delved into marketing topics as varied as the revival of Tiger Beat magazine, unmentionable bathroom products and the "artisanal" beauty trend. She also regularly reviews books (recent topics: cannibalism, American child brides, Lindy West's memoir). For New York's The Cut, she conceived, assigned and edited a fascinating series called "Lies We've Told." As a staffer at The Washington Post, she wrote feature stories from the 2008 presidential trail, the 2006 Winter Olympics in Turin, and the 2005 Michael Jackson molestation trial, and edited the newspaper's television coverage. She wrote about the Jersey shore before MTV thought of it, and about political women who plan their pregnancies around election cycles.
Copeland has appeared on MSNBC, CNN and NPR, and has been a speaker many times on writing and reporting. In 2018, she gave a talk called "A Secret in the Blood," about her Washington Post feature on DNA testing, at the Jewish Genealogical Society of Greater Boston conference. In 2013, she gave a talk at Razorfish on why women should be buying their cars online, based on what the science shows about how gender impacts negotiation. (The talk was based on this Slate piece.) She also does corporate content writing; she's written about creativity, change and decision-making for the app Unstuck. She was a 2010 media fellow at Stanford University's Hoover Institution. Her work has been selected by Longreads, Longform and The Sunday Long Read. Her recent piece for Esquire.com, "Kate's Still Here," won Hearst Magazines' 2017 Editorial Excellence Awards for "reported feature or profile." In 2005, she won first prize in the feature specialty category from the Society for Features Journalism (then called AASFE) and, two years later, served as a judge for the organization.
She lives in Westchester, N.Y., with her husband and two children.